My portrait project 'Clear-Cut' shows customers at the 'Atlantic' barbershop in Newport/Wales.  'Clear-Cut' will be self-published as a limited edition of 35 copies in an accordion book (leporello). I would like to use this as an opportunity to introduce the book and briefly talk about the project.
The project can be characterized by its banality on one hand – most people go to a barbershop or a hairdresser at some point, where they get wrapped into a barber's cape – and on the other hand by the distinctiveness of each photographed individual.
The accordion binding of the book allows to flick through the pages like in a normal book or to unfold it completely so that all photographs stand as a series besides each other.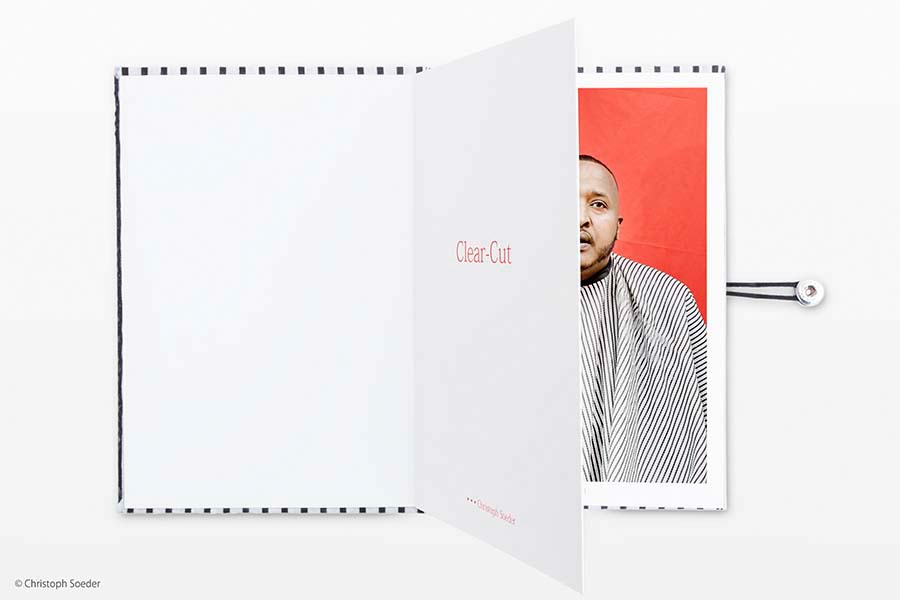 'Clear-Cut', © Christoph Soeder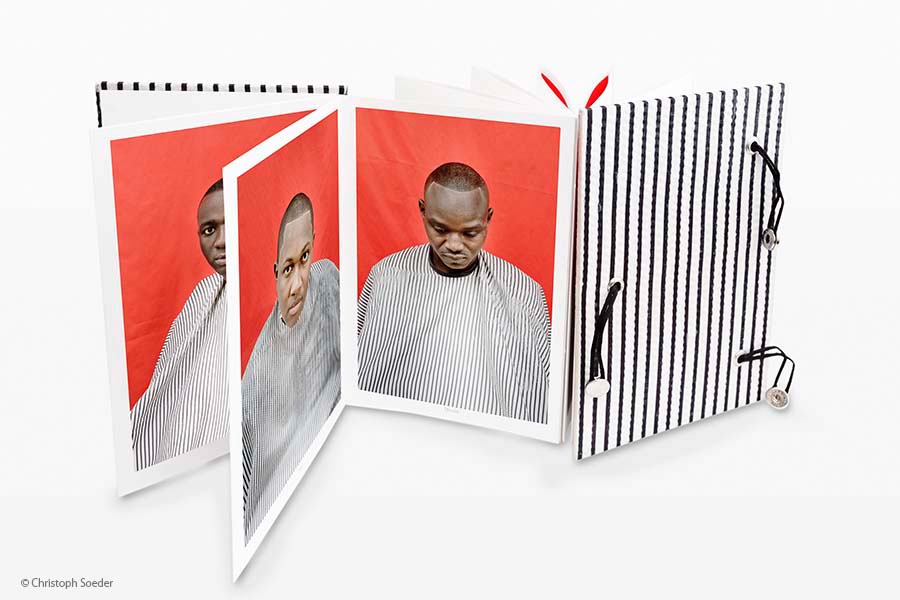 Unfolded example of 'Clear-Cut', © Christoph Soeder
The serial display of the images underlines an important aspect of the work: the contrast between commonality and individuality.
The simple thought of the human aspiration to belong to a community but to be individual and unique at the same time, illustrates very well, how both commonality and individuality go hand in hand, and, even though being contradictions, are not mutually exclusive to each other. This phenomena actually occurs visually when the images are being considered all along side each other: The common aspects of the subjects seem more apparent while at the same time the individuality of each subject stands out more clearly in comparison to the other photographed people. This phenomena of the individual becoming more apparent through the common and vice versa is quite fascinating because, as described before, both are actually opposed to each other. The reason being might be that one is defined through the other and that as a result of this, both inevitably go hand in hand.  This is like the colour black which becomes apparent only through its negative white and vice versa.
The two covers of the book are held in black and white and coated with a part of the cape the subjects wore as they got their hair cut and were photographed. This makes the viewer actually touch a part of the subjects, when he or she holds the book.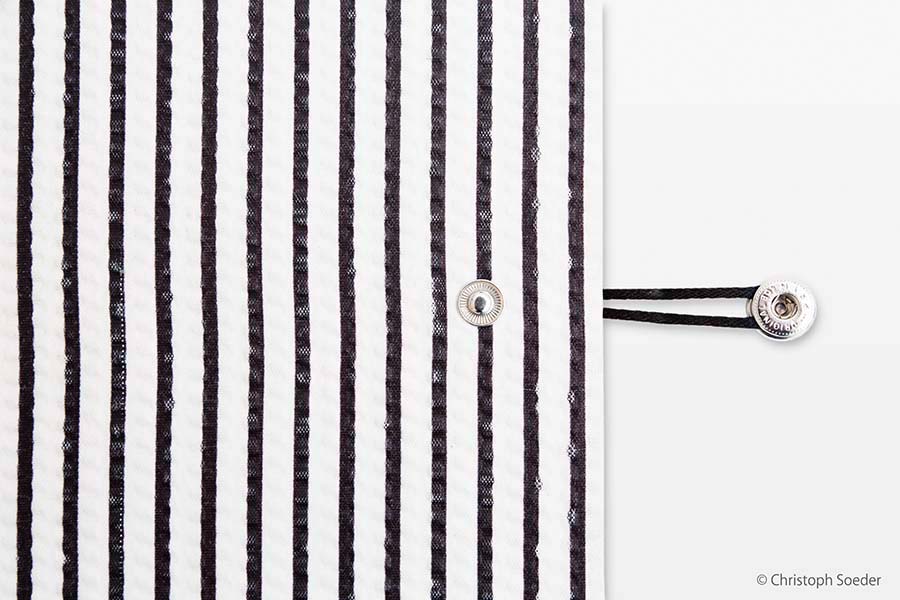 Front and back cover of 'Clear-Cut' are held together by press buttons. © Christoph Soeder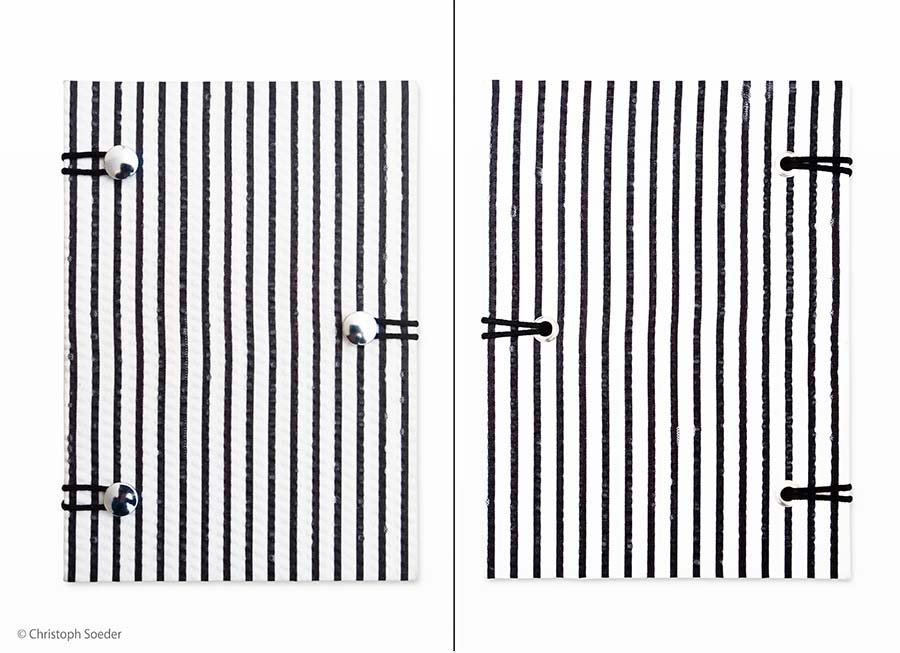 Back and front of 'Clear-Cut', © Christoph Soeder
The book is hand made and the number of copies is limited to 35. The price is 35 £/ 42 €. If you are interested in buying a copy, please contact me.
Posted on 13. November 2013